Natural Latex
Pillow
Ships Same Business Day Until 3PM CST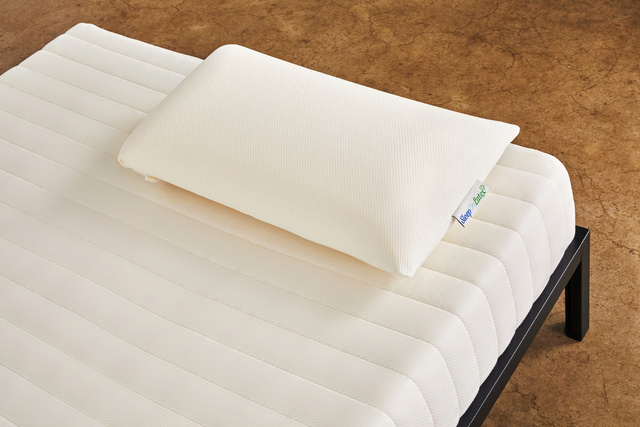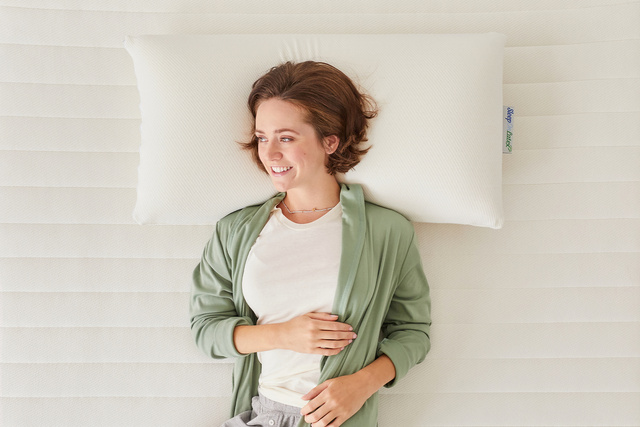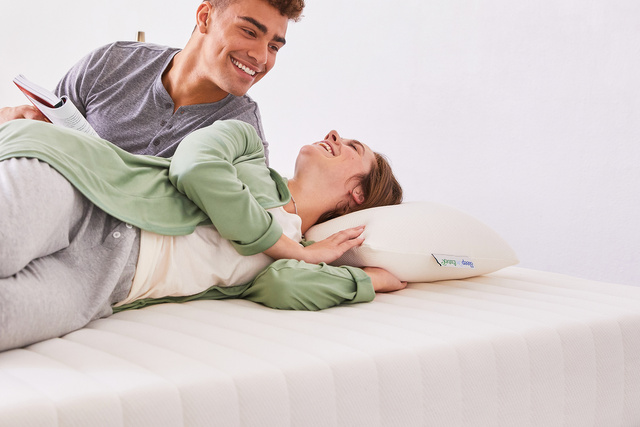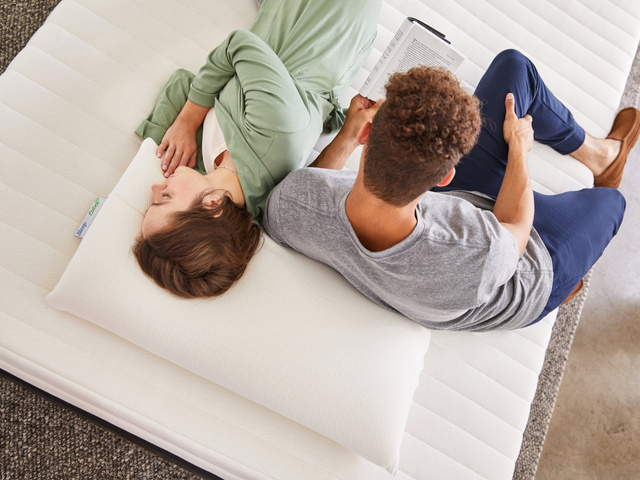 Materials
Natural Latex Foam (FSC® Certified)
Organic Cotton Inner Cover
Removable & Washable Cover (100% Organic)
Certifications
Global Organic Textile Standard (GOTS)
Forest Stewardship Council® (FSC)
Oeko-Tex Standard 100
Same day shipping (unless otherwise specified) and free returns.
The perfect finishing touch to any mattress.
The natural latex pillow is the perfect addition to any mattress. It can be the finishing touch for a new bed or a great place to start in improving an old bed.
The pinhole design and open cell structure of the foam allows air to flow through the pillow, keeping it cool. The elastic nature of latex foam ensures that this pillow never has to be fluffed to stay comfortable
We designed our purchase process to be as easy and risk free as possible.
Same Day Shipping
All of our pillows ship out for free same day (on business days before 3 PM CST).
30 Day Trial
We offer a 30 day trial on all of our pillows. We provide full refunds and free return shipping labels for any pillow returns. 
5 Year Warranty
Each pillow comes with a comprehensive 5-year warranty so that you can feel confident in your investment.
Our pillows are made through the combination of Natural Latex Foam and Organic Cotton.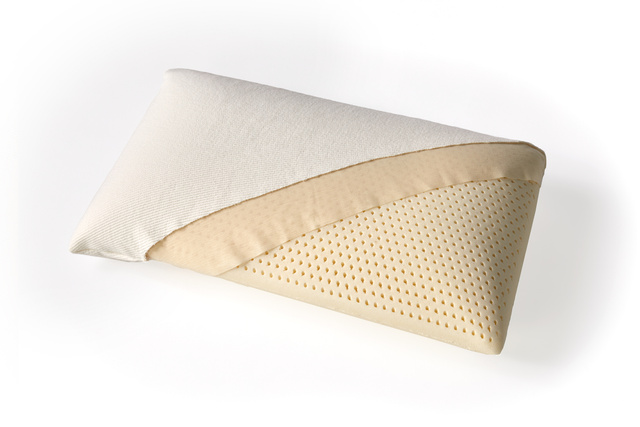 Organic Cotton Washable Cover
The outer cover completely surrounds the pillow to provide it with a soft and cool surface. It is made of a preshrunk 100% organic cotton fabric which is removable and washable.
Organic Cotton Inner Cover
The inner cover is made of a stretchy 100% organic cotton fabric. The stretchiness of the fabric allows the pillow to easily conform and cushion.
Natural Latex Foam Core
The natural latex foam used in our pillow is made in The Netherlands from FSC® certified natural latex. It is made through a special process (Talalay Process) which results in a product that is extraordinarily responsive and springy.
In 2019 we refined and relaunched a brand new version of our pillow which we are very excited to present.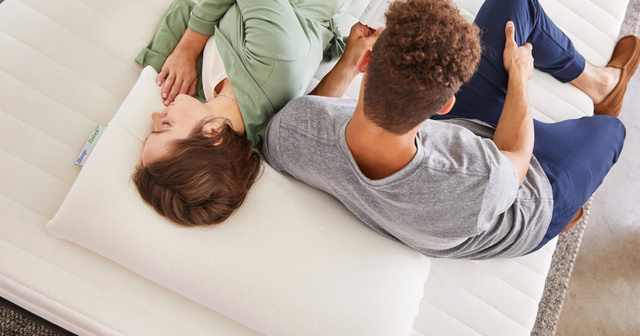 Soft, yet supportive, the pillow provides unparalleled comfort by conforming while gently lifting and supporting. This allows the neck to maintain proper alignment with the back.
Air flows easily through the natural latex foam and cotton to keep the pillow cool.
The pillow springs back instantly when pressure is removed and never has to be fluffed to maintain maximum comfort.
Our pillow fits most Standard, Queen and King size pillowcases.
Our Pillow is 27" x 15" x 6.5". It is ideally suited for a queen size pillowcase, but will also fit most standard and king size pillowcases.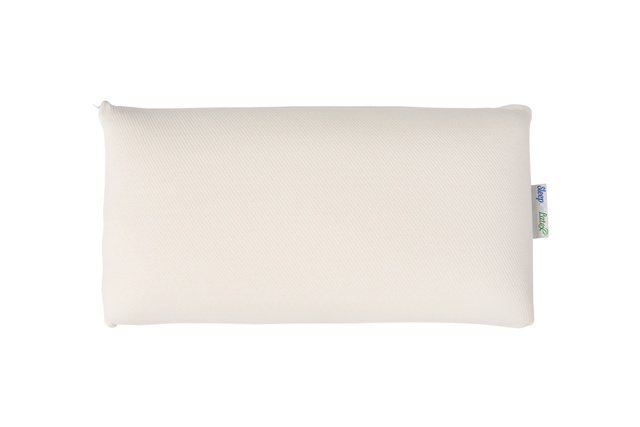 The pillow complies with several internationally recognized product certifications.
The Talalay Latex Pillow is Oeko-Tex Standard 100, GOTS, and FSC® Certified. These certifications ensure that the product is safe, organic, and made using sustainably harvested materials.

All of our certifications are in our own company name and can be verified through the certifier website.
We appreciate all feedback on our products. We publish and respond to every review we receive.
1